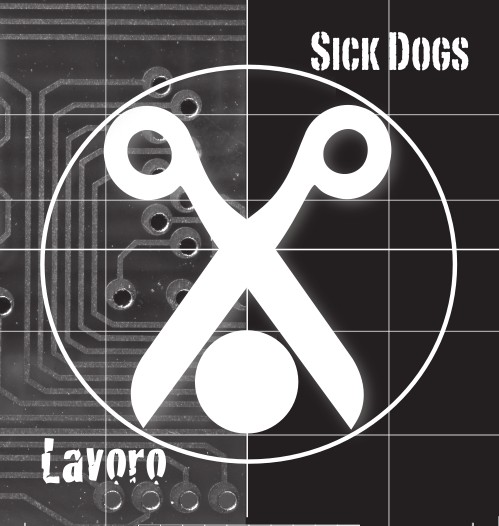 Oggi, 1° maggio esce il mini-album dei Sick Dogs intitolato "Lavoro", liberamente scaricabile dalla rete e pubblicato sotto una licenza Creative Commons.
I drammi esistenziali del precariato diffuso, l'incubo della fabbrica a vita e un excursus storico tra i wobblies sono i temi affrontati. Il caso voleva che, anche se personalmente non credo nel "caso", la data di pubblicazione fosse proprio il centoventiquatrismo anniversario dell'impiccaggione dei militanti anarchici e socialisti a Haymarket Square di Chigago.
Il pezzo intitolato "Noi saremo tutto" parla dell'epopea degli IWW (industrial workers of the world) e di una stagione di conflitto negli States, che malgrado rappresentassero già allora la punta avanzata del capitalismo mondiale, apriva degli orizzonti rivoluzionari. Oggi, nel 2010 dobbiamo di più ai wobblies che ai bolscevichi: mentre i primi hanno anticipato molte rivendicazioni del movimento operaio (le 8 ore, i diritti dei migranti, la questione di genere, egualitarismo, sabotaggio e azione diretta contro il martirio armato), i secondi hanno finito per creare una ferrea etica del lavoro di quello che divenne in seguito una sorta di "capitalismo di stato". La canzone in parte si ispira all'omonimo romanzo di Valerio Evangelisti, al quale va la nostra stima, sia come scrittore di fantascienza sia come storico, e in parte alla straordinaria testimonianza sui movimenti operai americani di Louis Adamic intitolata "Dynamite".
Le quattro canzoni del minialbum le potete scaricare qui:
oppure qui: